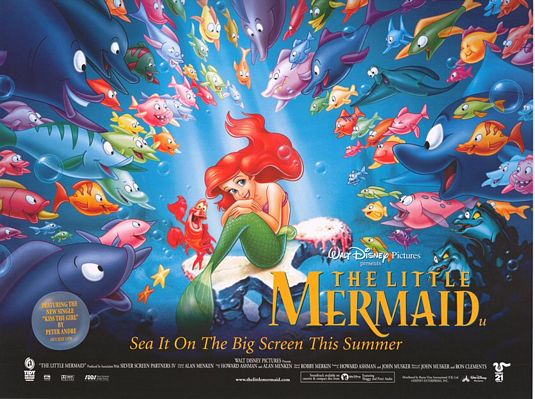 Hans Christian Andersen's classic tale is a 180 from the Disney film. Some parts align. She does see the prince from afar in his ship, and she does rescue him from drowning and fall in love with him. He doesn't see her. She does visit the sea witch who takes her tongue in exchange for legs (and she does do it because the little mermaid has an amazing voice).
The deal is the same: The mermaid can only remain a human if she finds true love's kiss and the prince falls in love with and marries her. However, the penalty in the movie is only that Ariel will turn back into a mermaid if she fails.

In the story, she will DIE if she fails.

Also, while the prince remains a main motivator, the mermaid in the story is also motivated because humans have eternal souls, and mermaids don't.

The Disney movie leaves out that the penalty the mermaid pays for having legs: every single step she takes will feel like she is walking on sharp shards of glass.

At first, it seems like the plan is working, but then the prince ends up marrying another, a woman he THINKS is the person who saved him (the mermaid can't exactly tell him the truth, since she can't talk).

She is told that if she KILLS the prince, then she can simply turn back into a mermaid and doesn't have to die. She just can't do it, though. She throws herself into the sea, and turns into sea foam.

How's that for a happy ending?